"I was really overwhelmed" — Brian T.
So many members, so many success stories. YOU could be our next featured member
"Tony Gee changed my life." — Brenda V.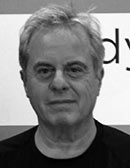 Dr. M.N. Pomarico
Six months of diet and training at Bodymatrix with the supervision and training of Kathy Doherty, led to a completely maintainable life style change which has improved my outlook and health .......and my waistline!